B-Cam Ltd is an ISO certified company with certification for both ISO 9001:2015 Quality Standard and ISO 27001:2013 Information Security.
ISO 9001:2015 Quality Standard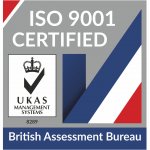 ISO 9001 is the internationally recognized Quality Management System (QMS) standard that can benefit any size organization. Designed to be a powerful business improvement tool, ISO 9001 Quality Management certification can help you to: Continually improve, streamline operations and reduce costs.
ISO 27001:2013 Information Securty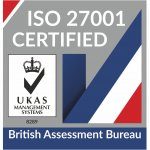 ISO/IEC 27001:2013 (also known as ISO27001) is the international standard that sets out the specification for an information security management system (ISMS). Its best-practice approach helps organisations manage their information security by addressing people and processes as well as technology.
Please contact info@b-cam.net for more information on the Quality and ISMS Manual.